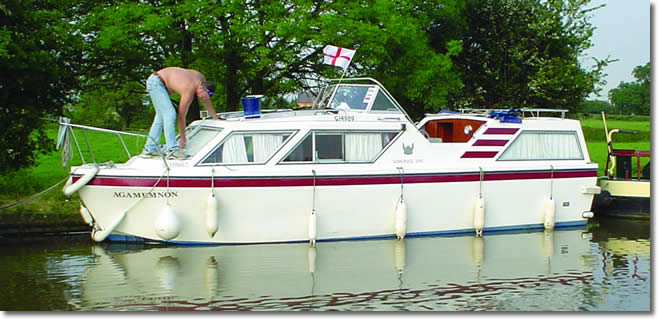 Hi, to introduce our selves the old ugly guy in the pic (below) is me "Mark" Captain ! and the Youg lady is Sharon (Scragweed) we have just completed our first Cruise from Chester to LLangollen it took 8 days we had a great time. "Despite" our 4 kids Damon and Hannah my Twins and Sharons 2 kids Shannia 4 ,Rhys 3 Any one seen that "Simpsons" episode Are we there yet dad? Are we there yet dad? will be able to guess!!

We got through the locks at hurleston with all fenders removed but no other problems at all, first lock is the tightest (dont even think yoy can get away with just a couple of fenders at the back cause you cant Trust me! This is the narrowest lock in the uk!!). The tunnels, Aqueducts are all great, this is a fantastic cruise you should try it if you get this far up north! I love my 1991 viking aft cabin the boat was great even with 6 of us on board.

We stayed at llangollen for 2 nights (max permitted) £5.00 per night mooring fee but you get your own water point and free shore power included the new marina is best for viking owners it has safe pontoons to moor on and the canal side moorings although closer by a couple of minutes to the town, you risk damage in a verry narrow cannal from giant 60-70 ft steel hire boats steered by ex speed boat or formular 1 drivers who seem to love rubbing black marks on to your just cleaned fiberglass boat for fun lol!
Would any one like to email me about this neck of the woods ive been cruising it for 35years now so i will try to help or am happy to swap stories see you all soon Mark & Sharon.
PS.If you see our boat out and about we are always happy to chat! " And" Sharon might even dirty our new cooker making you a cuppa . lol.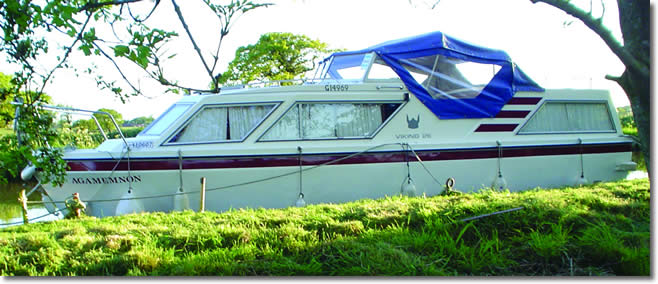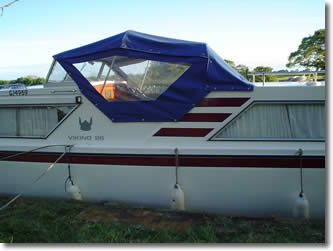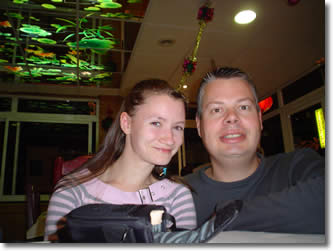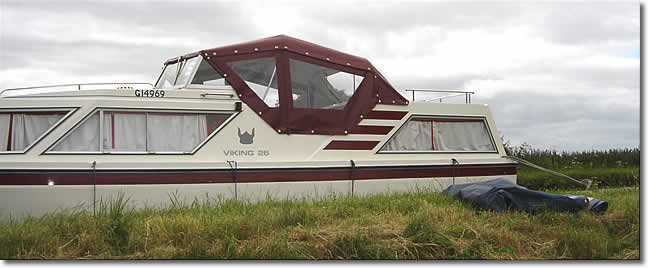 These are the pics of my new hood from Coverit. It fits great and was really well made better than the one I had !! and I was completly happy with that !
The sides are in 2 parts with a zip that is great improvement on old side panels that were one piece!
Mark