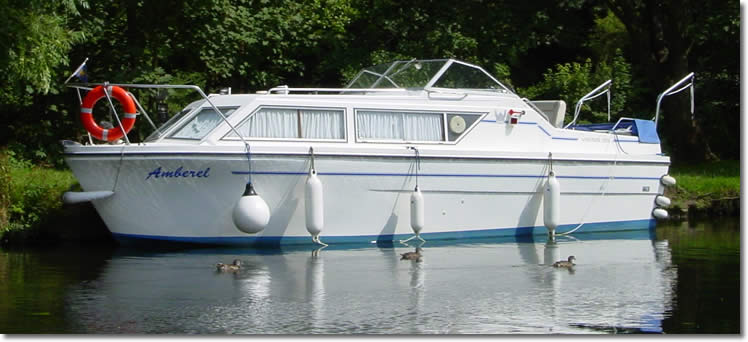 Andy has owned "Amberel" since the beginning of 2003. The name is both an acronym and an anagram. My two younger daughters are Bex and Ruth, hence Andy, Marion, Bex and Ruth Lawrie, and the married name of my eldest daughter Rachel is Ambler. In both cases the last "e" is there just to make it pronounceable :-)
She is berthed in Chertsey, which is very near where I live, though she spent last year at Windsor for a change. She is propelled by a Honda 35HP outboard and averages nearly 2.5 hours per gallon (just under 9 miles per gallon).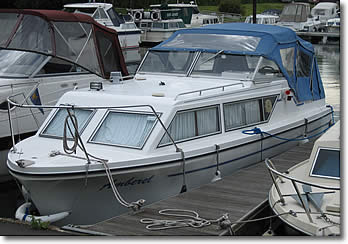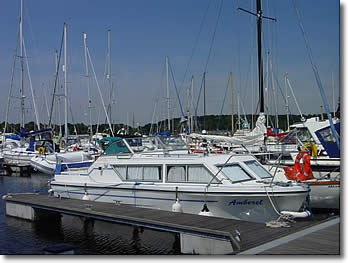 She spends most of her time on the reaches between Marlow and Greenwich, but about once a year goes further afield.
She has been on the southern part of the Grand Union Canal and the Regent's Canal, and to the heads of navigation of the rivers Lee at Hertford and the Stort at Bishop's Stortford. She has been out in the Thames Estuary as far as Southend and then up the Medway to the head of navigation at Tonbridge. And this year she went to (and about 3 miles past) the head of navigation of the Thames at Inglesham.
Future trips may include the Grand Union Canal almost to Birmingham, the Wey, the Basingstoke Canal, and the Kennet and Avon to Bristol.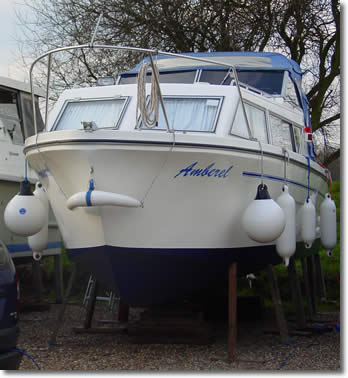 (Many thanks to Andy for his kind permssion to include his © photos and text on this site)