Our 1996 24 widebeam had the standard carpet finished cockpit and worn out vinyl seating. We wanted to tackle both of these items over winter.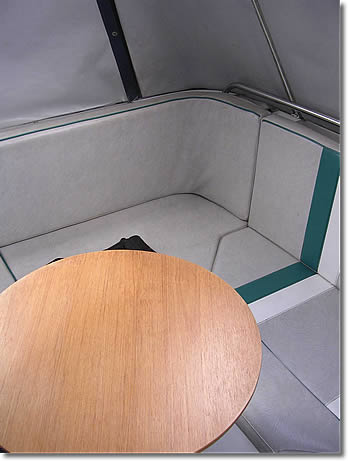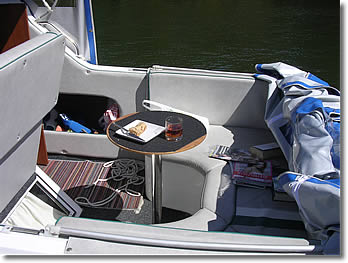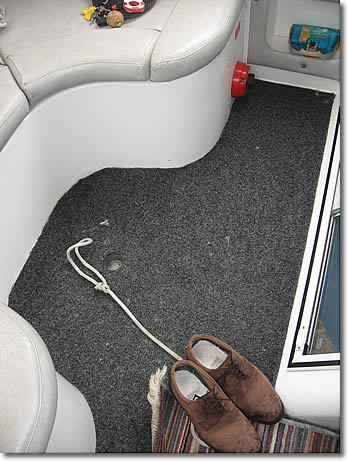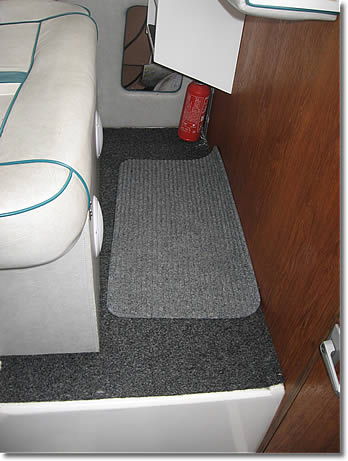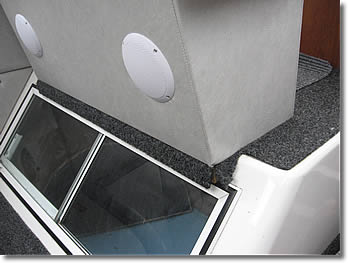 Flooring: At the Southampton boat show we were interested in the teak look- alike flooring and obtained samples and reviewed the details of two of the leading brands, Tekdek and Flexiteak. I preferred the more natural colouration of the Tekdek product (the Flexiteak looked too orange) and the dovetail profile to the underside which aids mechanical bonding of the strips to the boat deck.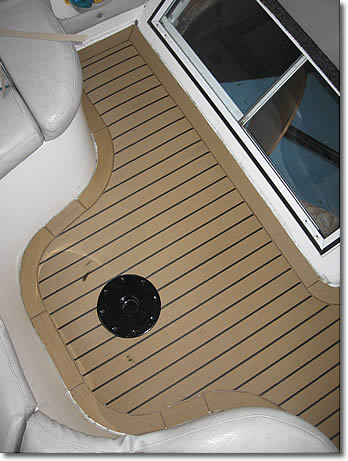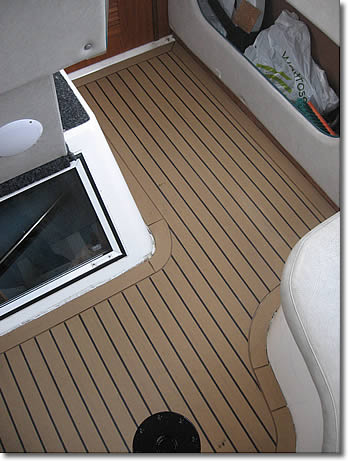 (laid but not yet caulked)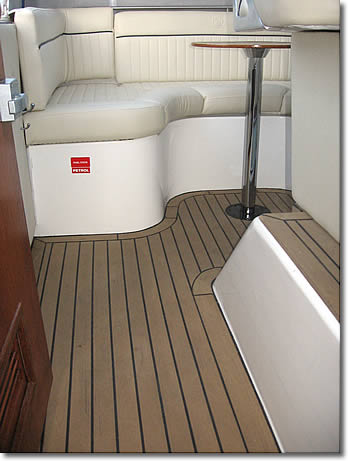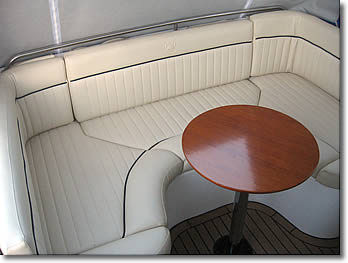 Tekdek was used and I found them very helpful. They supply an installation DVD (£10 , but fully refunded with the first purchase) and it requires only the skilled use of a craft knife, measure and mastic gun. There is also plenty of advice and information on their UK and US web pages. I templated the floor onto some rigid card and made up the panels at home. They were then duly laid, bonded and caulked.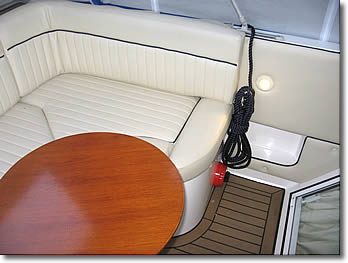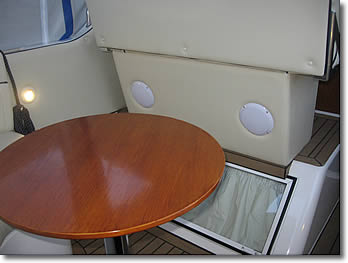 I am very pleased with the results and the floor is very easy to clean and keep swept.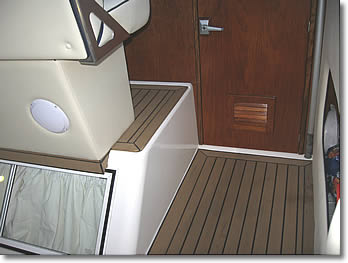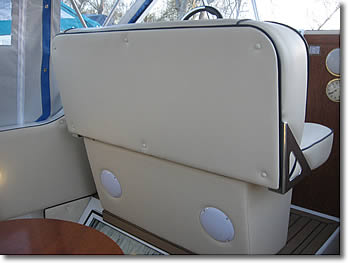 The seats also needed attention and I contacted Viking direct, who put me in contact with their upholsterer, Martin. The side panels removal involved disconnecting the various engine control cables to release them from the control lever. A trip to Essex to deliver the various seats, seat box and panels and a few weeks later they were done, including new thicker foam and the 'viking' emblem embossed on the seats.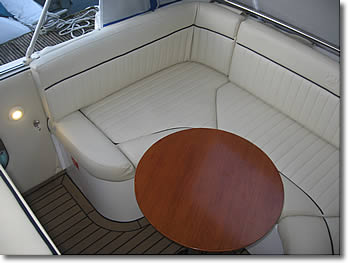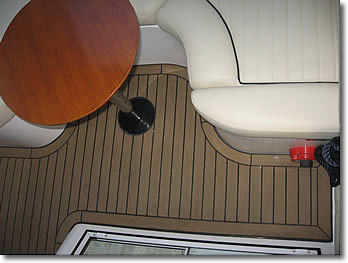 We then fitted a couple of LED lights in the side panels and re-fitted everything. I found a website for an Amercial based company that provide plastic screw caps and found some that matched exactly the cream colour we needed.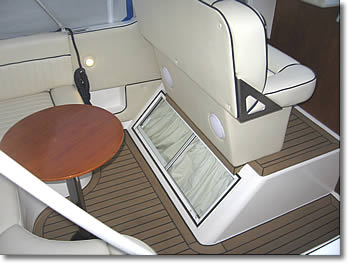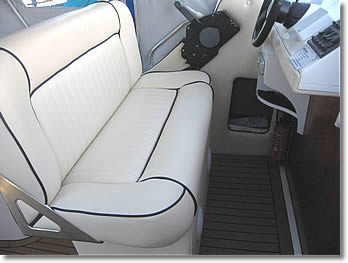 We are really please with the final product, which both modernises and lifts the general quality of the cockpit area. I have spoken to Martin and he is more than happy to take further orders from anyone interested in upholstery work (contact 01702200221).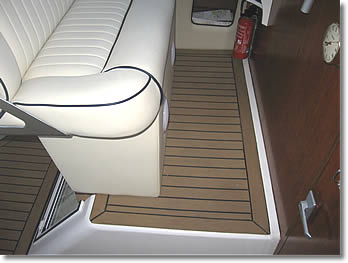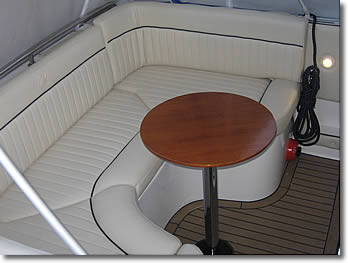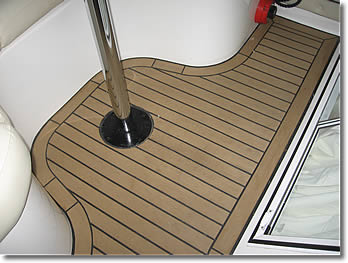 Andy
(Many thanks to Andy for his kind permssion to include his © photos and text on this site)