Here are a few photo's of our 1988 Viking 23 'ODD BOD'.
We have owned her since November 2009 and have spent considerable time bringing her up to her current standard.
New cockpit upholstery.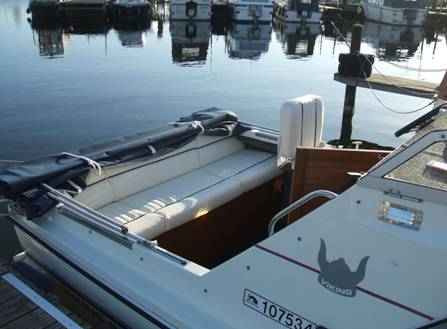 This has included re-carpeting throughout, stripping back the old varnish, re-staining and varnishing. I replaced all the 12v lights, replaced the sink, fitted a new tap and updated the galley.
She was finished by Viking Mouldings in March 1988 but has certainly survived the test of time. I have fitted a NASA Clipper depth finder as well as replacing the fender eyes. She still has her original 15hp Honda outboard.
We recently had the cockpit cushions re-upholstered with new foam and vinyl and the cushion backs raised by 1" to improve comfort.
Her layout is an unusual open plan, with galley to the right, 'heads' to the left and a rectangular table that doubles up as the double berth base. We have had a number of people saying how they like the airy feel this layout gives, although a local boat dealer claims it is an unpopular layout that Viking only did for a couple of years.
I have made a small table that we use in the cockpit during warm summer days. The steering wheel has been changed and I've had a partial re-wire done. She came without the fresh water bag normally used and we store our water in a 25 litre container below the cockpit floor. She is fitted with 240v shore power.
The next big project is having the 'heads; decorated which I intend to do in a white cushion floor on the walls.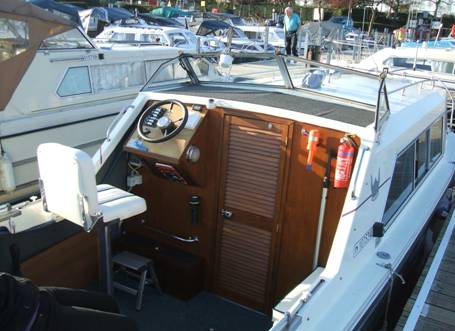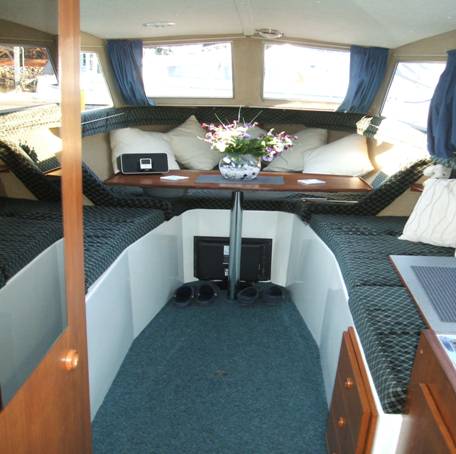 Open plan cabin (not popular apparently!)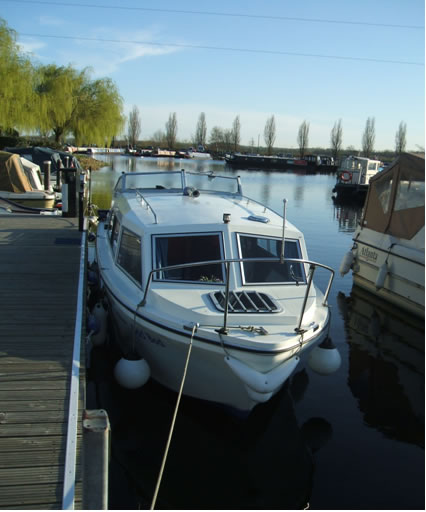 ' Odd Bod' on her moorings at Sawley.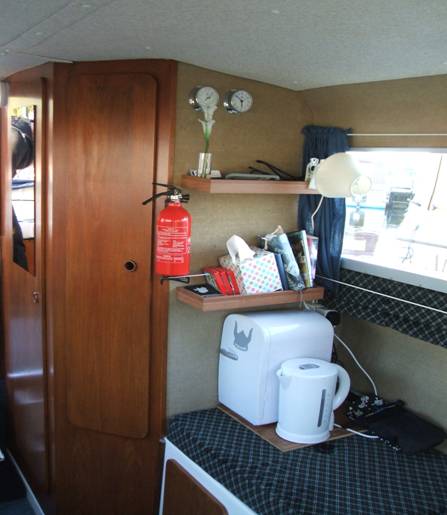 Cabin view towards the stern and cockpit.
We have spent a number of one or two night stop overs on her along the River Soar. Our aimthis year is a cruise to Lincoln via Torksey and the tidal stretch of the river Trent.
The Soar is one of our favourite rivers, peaceful and meandering. The Trent is also a beautiful river and the cruise from Sawley to Beeston is one of my favourite day trips.
Why did we call her ODD BOD?
Just ask those who know me !!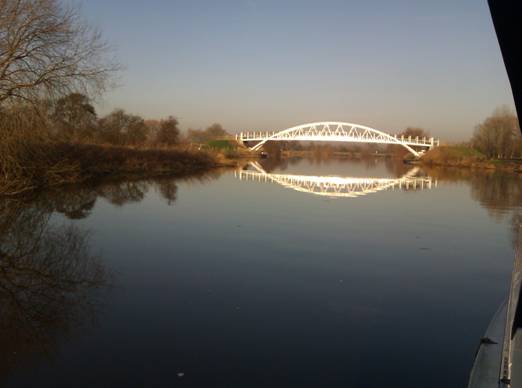 January cruise on the Trent approaching the new Flying Horse bridge, Shardlow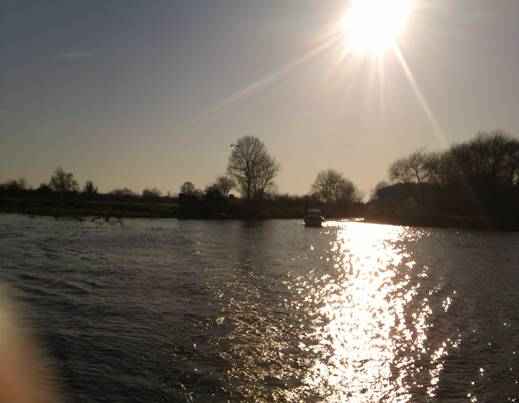 Late afternoon spring cruise on the Trent from the stern of Odd Bod.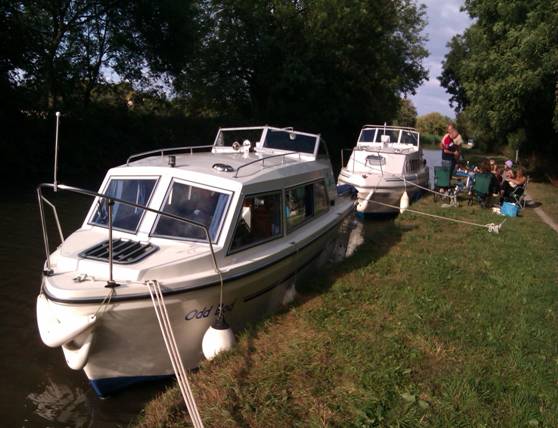 Autumn BBQ with friends on the Trent and Mersey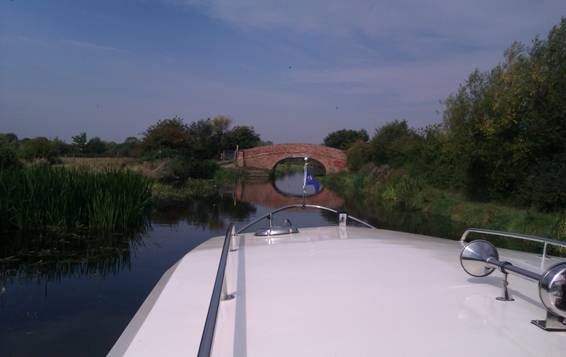 Approaching Loughborough in September morning sun.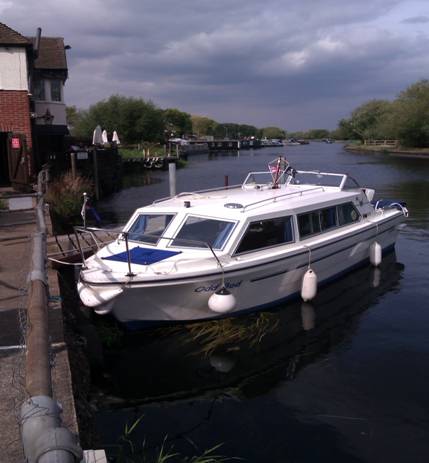 Lunch stop on the River Soar at Kegworth